Donnerstag, 22. April 2010
this is my desk. ok ok only a little part of the things which are on my desk.
essentially i like to show you the floral- ink drawing. it was a great "schöneberger" flea market- find and this great card with amazing  colours- drawn by Wesley Willis (May 31, 1963 – August 21, 2003). i love his work so much!
Wikipedia knows it better:
"Wesley Lawrence Willis was a busker, musician, comedian and artist from Chicago. A diagnosed chronic schizophrenic, he gained a sizable cult following in the 1990s after releasing several hundred songs of simple but unique music, with emphasis on his humorous, bizarre, and frequently obscene lyrics. In addition to his large body of solo musical work, Willis fronted the punk rock band the Wesley Willis Fiasco. He also produced hundreds of unusual colored ink-pen drawings, most of them of the Chicago skyline and CTA buses."

Besides the fact, he sang about all the things i like e.g. McDonalds, Batman i´m not really into his music…guess why?!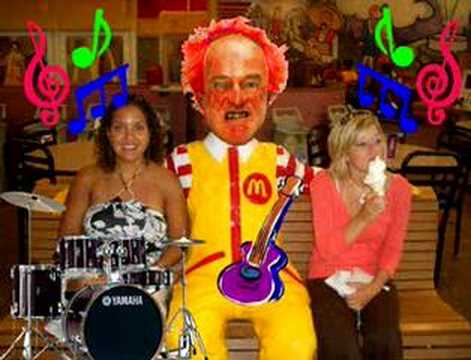 WHAT YOU HEAR: ROCK N ROLL MCDONALDS // WESLEY WILLIS
WHAT YOU NEED: THE BOOK North Lake Shore Drive // VIA GREAT  NIEVES, CH
WHAT YOU SEE:  2. INSPIRATION LAB // 3. ? // VIDEO :WESLEY WILLIS SHORT DOCUMENTARY